Our Faculty
Our teachers are highly-trained musicians with a wealth of experience in musical education both nationally and internationally.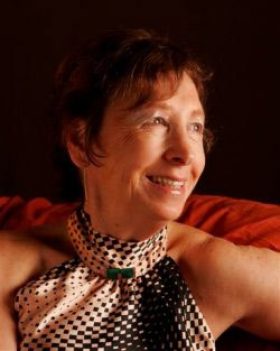 Founder and Director of the Young European Strings School of Music
Hungarian-born viola player Maria Kelemen left her country in 1956 and - with the help of a Ford scholarship - studied and graduated with a First Prize violin and viola diploma from the respected Brussels and Liège Royal Music Conservatories in 1961. She started her professional career at the age of twenty as the leader of the viola section in the Netherlands Philharmonic Orchestra where she remained until 1984. As a founding member of the Amsterdam Kern Ensemble piano quartet, she toured extensively throughout Europe, South Africa, Russia and Latin America and recorded for EMI.

Kelemen is co-author of a violin tutor entitled Violin Technique - The Natural Way, published in English in 1982, and a regular contributor to international magazines in the latest teaching methods for strings. In 1988, she founded the Young European Strings School of Music (YES). In the same year, she started to organise International Masterclasses and Festivals both in Ireland and abroad. While she devotes a lot of her time to fundraising and administering these projects, her first interest lies in researching and developing methods of teaching which overcome the barrier of language. She has developed new methods of instrumental teaching using interactive and creative elements which have contributed to the many successes of the Young European Strings School of Music over the past two decades.
Guest teachers from Europe regularly visit the YES School of Music to give public classes to interested students which conclude with a public performance with piano accompaniment.
In November 2012, visiting professors Marcio Carneiro and Susan Rybicki-Varga, cello teachers from the Music Conservatories of Sion and Lausanne respectively, provided chamber music classes for a number of quartets in addition to holding public classes.
In February 2013, Barbara Doll, Professor of Violin at the Musik Hochschule of Bern, gave violin and viola tutorials to our young members.
In February 2015, Leonard Elschenbroich was invited to give master classes to the more advanced cello students of the YES School of Music.
In 2015 December, Barnabas Kelemen gave a master class to a number of violin and viola students of our school.