Our Faculty
Our teachers are highly-trained musicians with a wealth of experience in musical education both nationally and internationally.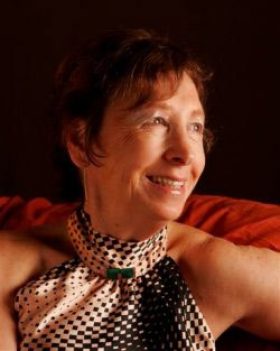 Founder and Director of the Young European Strings School of Music
Hungarian-born viola player Maria Kelemen left her country in 1956 and - with the help of a Ford scholarship - studied and graduated with a First Prize violin and viola diploma from the respected Brussels and Liège Royal Music Conservatories in 1961. She started her professional career at the age of twenty as the leader of the viola section in the Netherlands Philharmonic Orchestra where she remained until 1984. As a founding member of the Amsterdam Kern Ensemble piano quartet, she toured extensively throughout Europe, South Africa, Russia and Latin America and recorded for EMI.

Kelemen is co-author of a violin tutor entitled Violin Technique - The Natural Way, published in English in 1982, and a regular contributor to international magazines in the latest teaching methods for strings. In 1988, she founded the Young European Strings School of Music (YES). In the same year, she started to organise International Masterclasses and Festivals both in Ireland and abroad. While she devotes a lot of her time to fundraising and administering these projects, her first interest lies in researching and developing methods of teaching which overcome the barrier of language. She has developed new methods of instrumental teaching using interactive and creative elements which have contributed to the many successes of the Young European Strings School of Music over the past two decades.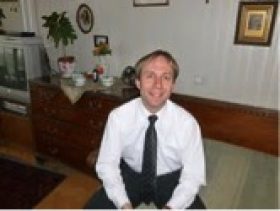 Born in Budapest in 1986, Mihaly started to play the violin when he was seven years old. After secondary school, he studied Musicology at the Liszt Ferenc Academy of Music in Budapest (2006-2011).
After graduating there he continued his research studies at the violin faculty, under the guidance of Prof. Mrs. Eszter Perényi, Mrs. Zsófia Járdányi, and Mr. Péter Somogyi.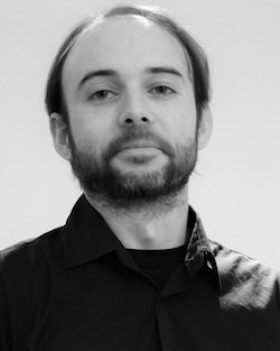 Shane McMahon studied viola with Ronald Masin at the YES School of Music. Since 2007 he has been assistant teacher to Maria Kelemen and now teaches students in the Junior and Intermediate violin and viola programme.
He also completed a PhD in historical musicology at the School of Music, University College Dublin which was fully funded by an Irish Research Council postgraduate scholarship (2010-2013).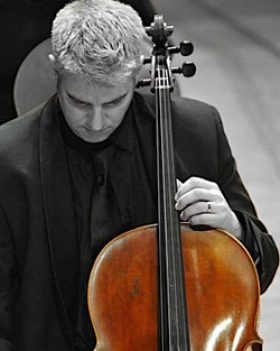 Cello - PG Dip RCM
Martin, born 1975, studied Cello under the direction of Anna Shuttleworth, a former student of Pablo Casals; Andrew Shulman, Principal Cello - The Philharmonia; and the British Soloist Alexander Baillie.
In 2000, he joined the RTÉ National Symphony Orchestra and moved to Dublin, where he has subsequently been appointed Section Leader (2004). In January 2008, Martin made his Irish debut as a soloist with the RTÉ National Symphony Orchestra, performing Saint-Saëns Concerto No. 1 in A minor Op.33.
As a soloist, Martin has given performances of Concerti by Robert Schumann, Joseph Haydn, Lalo, Saint-Saëns, Sir Michael Tippett, Corelli, J Ibert, Beethoven (Triple Concerto) and Strauss ('Don Quixote' op.35) with the RTÉ NSO.
Several of his recitals have been critically acclaimed, most notably a recital of four world premieres for solo cello at the Hugh Lane Gallery. All the pieces were commissioned from Irish Composers with the support of the Arts Council of Ireland.
Martin has performed throughout Europe, China and the USA. In 2010 he embarked on a Chinese Tour with the National Chamber Ensemble of Ireland, including performances at the Shanghai World Expo. This tour led to the formation of the Altissimo Quintet - a string quintet with two violas, whose members are all performers from the RTÉ NSO. Altissimo has given several concerts and has begun a recording cycle with Producer Ronan O'Reilly focusing on viola quintets by Dvorak, Brahms, Mendelssohn and Vaughan-Williams. To broaden the repertoire, Altissimo has commissioned several new works from contemporary Irish composers, including some cross-genre compositions.

Martin is also a regular Guest Section Leader with orchestras in the UK, most recently with Opera North and the BBC Scottish Symphony Orchestra and Welsh National Opera. In 2006, in recognition of his orchestral work, Martin was invited to become a member of the World Philharmonic Orchestra.
In 2011, Martin collaborated with Irish composer Brian Byrne and singer Sinead O'Connor on the title track of Glenn Close's latest film Albert Nobbs - The song "Lay Your Head Down" was nominated for Best Original Song at the 2012 Golden Globe Awards.
Later in 2012, Martin will give performances of Elgar's 'Cello Concerto in E minor with Ireland's Hibernian Orchestra and recitals which will include Solo Bach as well as the Delius 'Cello Sonata as part of the 150th Delius Anniversary celebrations. Martin plays a fine cello by Thomas Kennedy of London c.1810.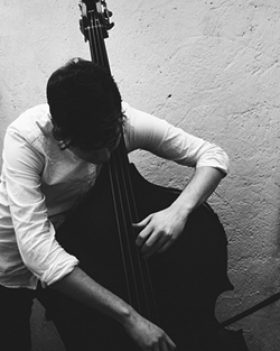 2011-2015 BA in Commercial Modern Music – D.I.T – 2.1.
2015-2016 Diploma in Music Teaching and Performance – T.C.D. (RIAM).

Work Experience:

2016: RTE National Symphony Orchestra Double Bass dep work.
2014 – Present: Private Music Educator. Classical and popular music education – Performance, Exams (ABRSM, RIAM & Rock School) and stage technique.
2011 – Present: Freelance Musician, Live and Studio work, Arrangement and Production.
Guest teachers from Europe regularly visit the YES School of Music to give public classes to interested students which conclude with a public performance with piano accompaniment.
In November 2012, visiting professors Marcio Carneiro and Susan Rybicki-Varga, cello teachers from the Music Conservatories of Sion and Lausanne respectively, provided chamber music classes for a number of quartets in addition to holding public classes.
In February 2013, Barbara Doll, Professor of Violin at the Musik Hochschule of Bern, gave violin and viola tutorials to our young members.
In February 2015, Leonard Elschenbroich was invited to give master classes to the more advanced cello students of the YES School of Music.
In 2015 December, Barnabas Kelemen gave a master class to a number of violin and viola students of our school.